Incase you missed it…
Andrew Logan was recently featured on ITV series Wonders of the Border.
In the series presenter Sean Fletcher explores the dramatic and changing scenery along the famous Offa's Dyke Path on the Wales-England border. His journey across the border lead him to Berriew in Wales where he met Andrew.
In this clip you can watch Andrew talk about the museum and his creative process.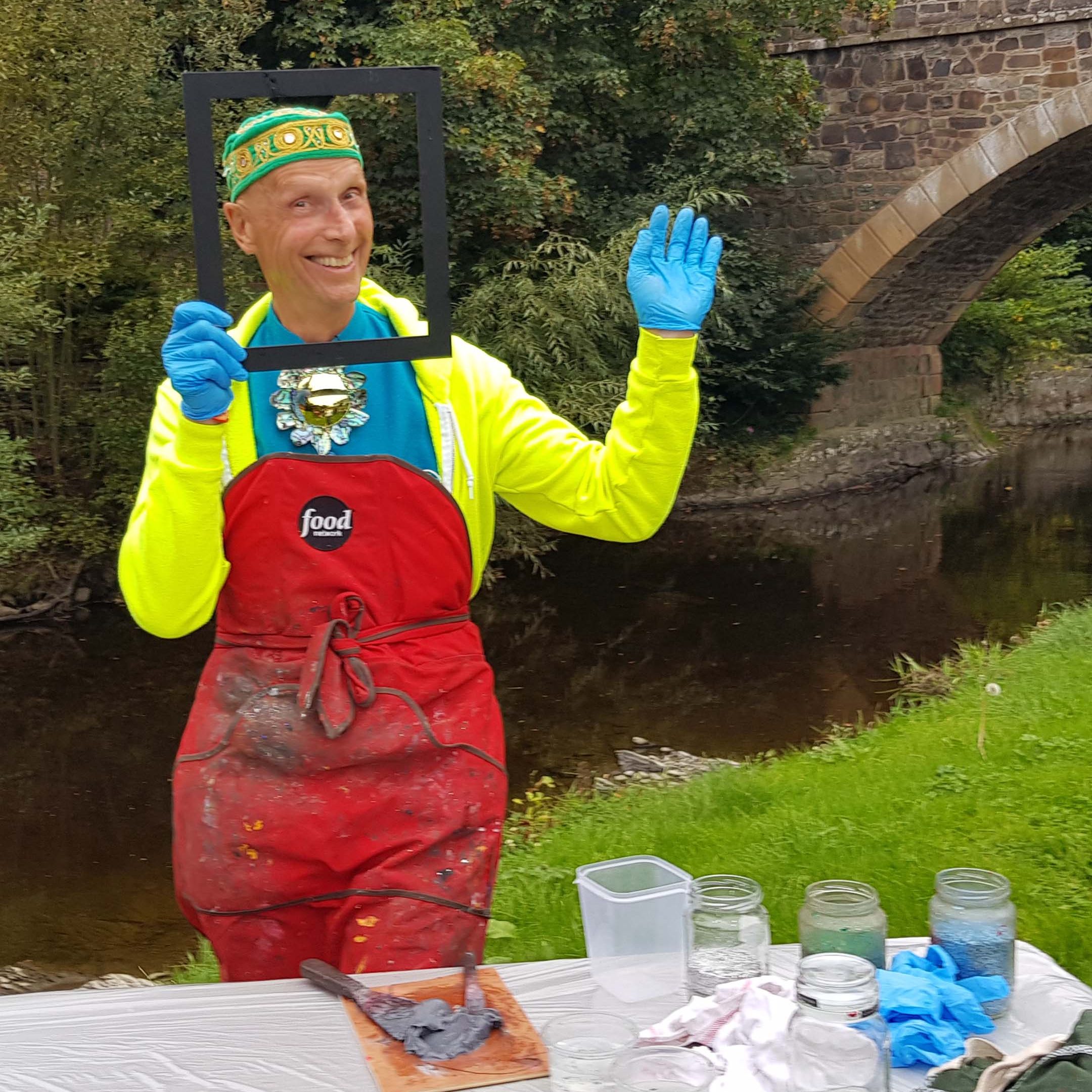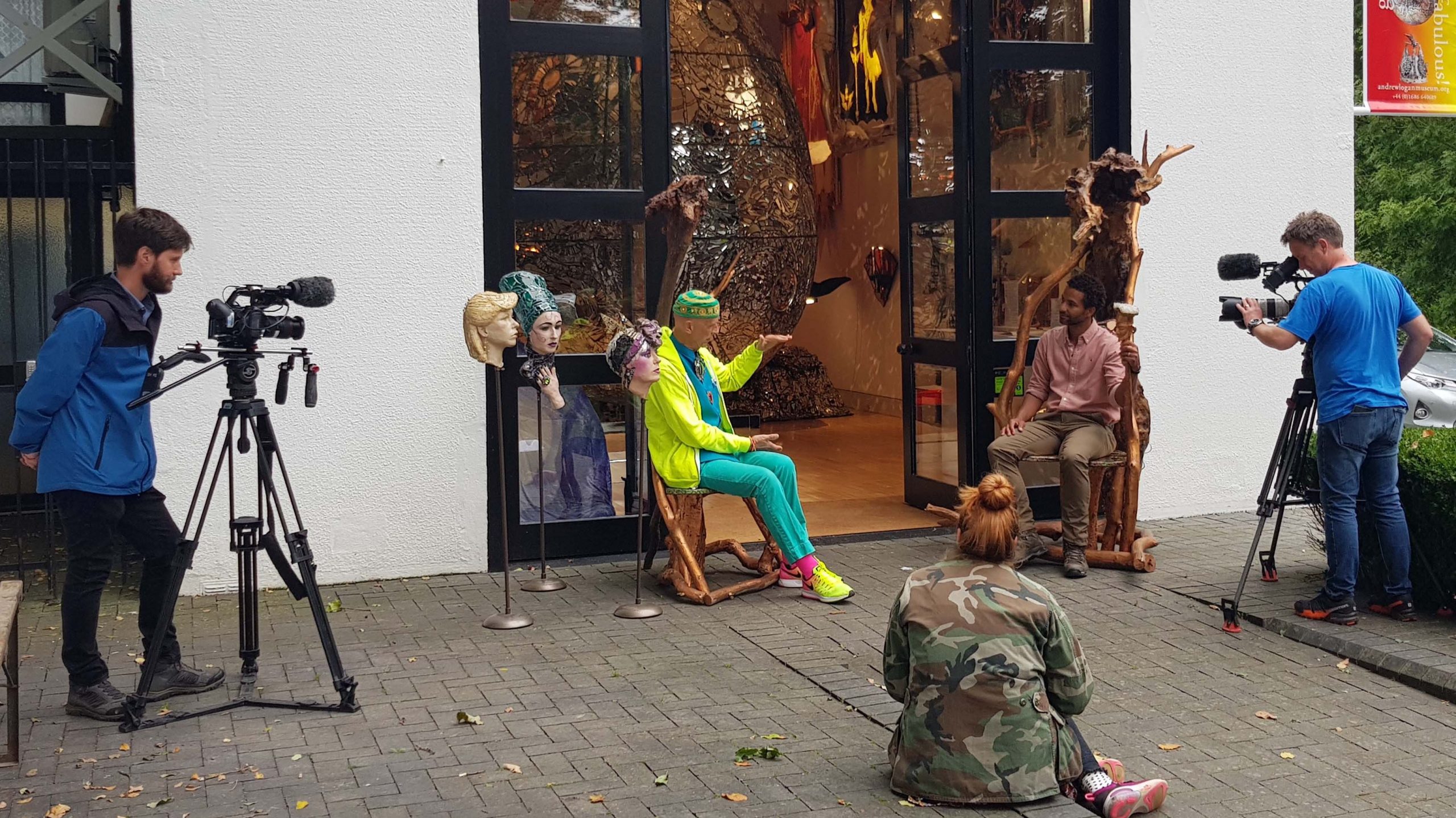 -Faye
---
---
The Singing Tree is all reassembled and back in the Museum after being partially deconstructed due to the need for woodworm treatment!
The branches were found to have wood worm during a condition audit, and the AIM Pilgrim Trust Conservation Scheme helped again with a generous grant for this piece to be treated.
It is imperative to treat wood when it is infected, to stop the spread of the woodworm throughout the rest of the Museum.
The Singing Tree was treated through a freezing process, where it was sent to a local freezing facility in Ludlow.
Only the smaller parts could fit in their freezers, where they were placed inside clear polythene before being frozen.
They are usually put through two cycles of freezing and thawing to ensure all and any larvae and eggs are eradicated. This process does not damage the wood.
The larger pieces that could not fit inside the freezers, were locally treated by carefully injecting a museum grade woodworm treatment into all the visible flight-holes that then run along under the surface of the wood, which the woodworm larvae are not able to digest.
The audit and in-situ woodworm treatment was carried out by Peter Meehan ACR Consultant Conservator, with help from Museum volunteers.
-Rosie x
---
---
A generous grant from the AIM Pilgrim Trust Remedial Conservation Scheme has enabled the Andrew Logan Museum of Sculpture to carry out conservation work on the iconic Red Biba Rose situated above the entrance to the Museum.
AIM had also previously awarded the Museum a grant for a survey to be carried out on this particular sculpture, which showed that it was in dire need of conservation.
The Red Biba Rose is made from fibre-glass and was orginally one in a number of flower sculptures created by Andrew Logan for the Biba Department store in Kesington, London, which opened in 1973.
It was rescued from the site, and moved to Berriew, where it was situated to the front of the Museum building.
The conservation of the Red Biba Rose itself and the updating of its internal lighting to LED, was carried out by Peter Meehan ACR (Consultant Conservator) in conjunction with Andrew Logan.
The restoration has meant that the Biba Rose is now in a stable condition, where it hangs gloriously above the Museum doors, ready to welcome new visitors when we open Easter Weekend 15th-18th April 2022.
-Rosie x
---
---