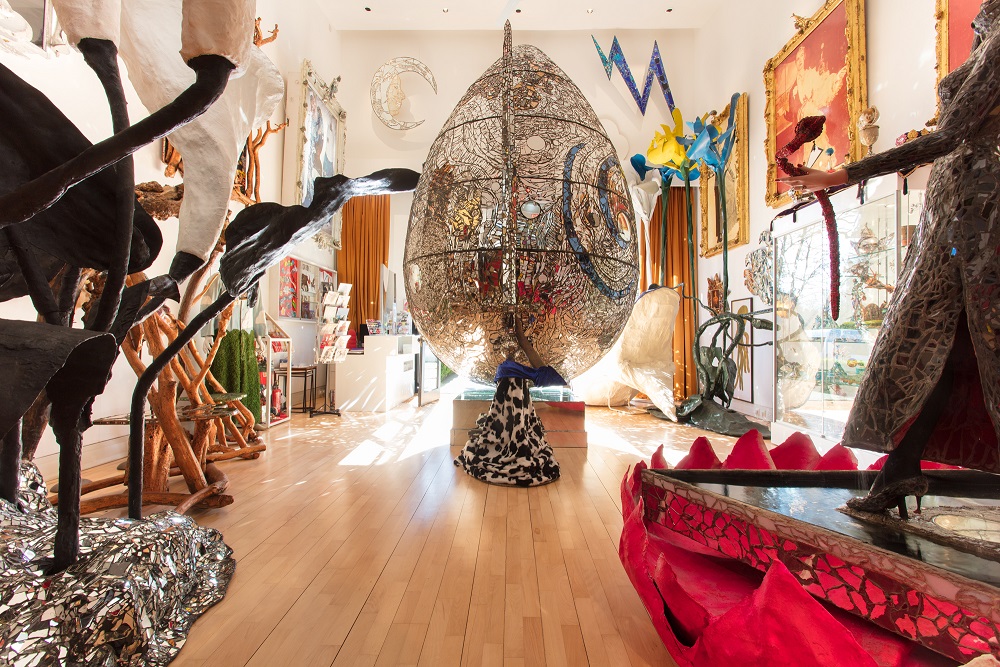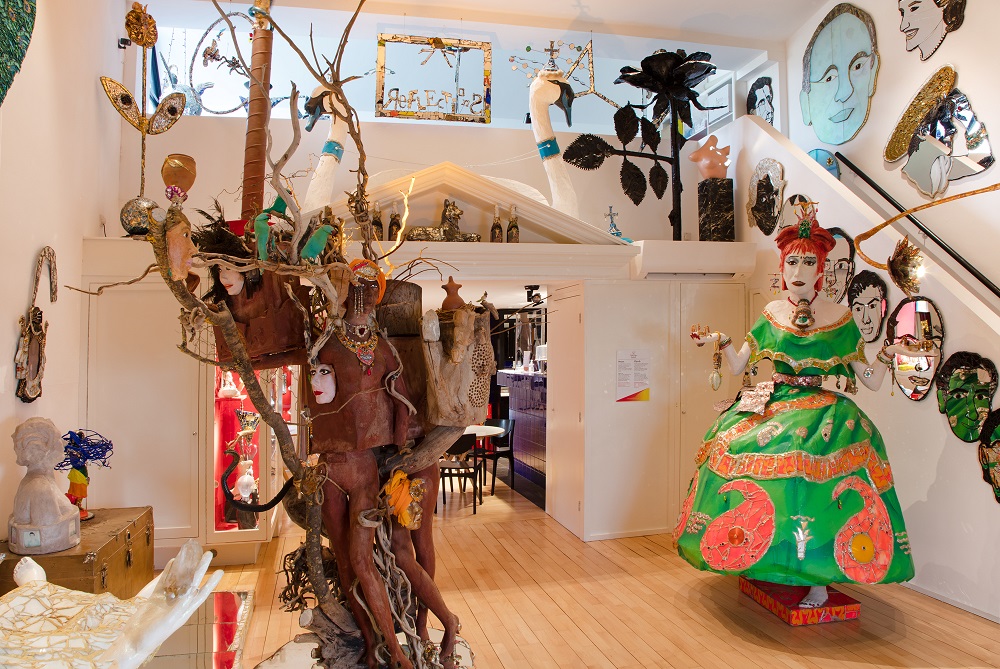 The Andrew Logan Museum of Sculpture is the first museum in Europe dedicated to a living artist. Andrew had always dreamed of opening a museum to share with the world his unique approach to life and art. He wanted the museum to be a vibrant space to display examples of the work he has created over the decades and to stage events that would share his vision and skill for curating performance and spectacle.
This Artistic Adventure started in 1988 when Andrew and his partner Michael Davis purchased redundant squash courts in Berriew, Mid Wales. In 1991 the dream became a reality when the Andrew Logan Museum of Sculpture (ALMoS) opened to the public. Designed by Michael, the conversion and building works were funded partially by themselves along with grant aid and donations from patrons.
Within the museum you will find sculptures, mirrored portraits, water colours, jewellery and photos from the mid-sixties to the present day. On display you will also find personal items, created by Andrew for the late actor Divine, late painter Luciana Martinez de la Rosa
and Joan Simon Menkes who was the editor of the Beverley Hills Art Magazine. These pieces have been left to the museum by their estates.
In addition, you will find Andrew's series of Birds of a Feather, which were sculptures created in the late 1970's during Andrew's 'mad' period. Other fascinating works created by Andrew include The Cosmic Egg, The Living Taj Mahal and Egypt Revisited. These are all unique sculptures which have been inspired by his many adventures around the globe.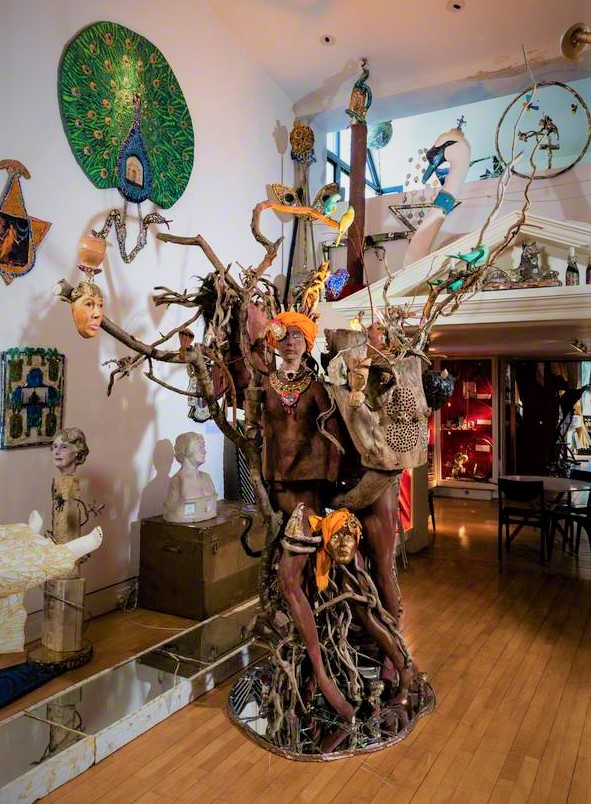 The Andrew Logan Museum is now hosting weddings and joyful events. Andrew's inspiring sculptures create a bold and unique backdrop for your own 'joyful celebration', wether that be an intimate wedding or any other happy occasion, we would love to welcome you into our treasured museum.
If you would like to enquire about The Andrew Logan Museum of Sculpture as the sparkling backdrop of your joyful celebration, please do not hesitate to contact us at [email protected] and we would be delighted to send you our online brochure.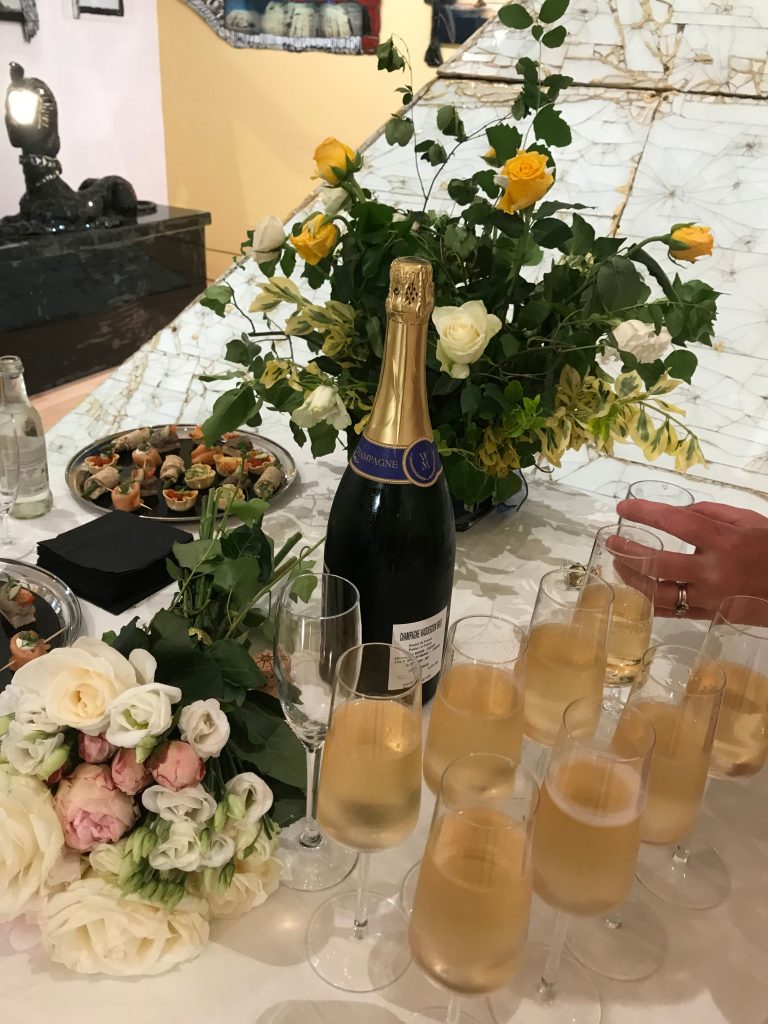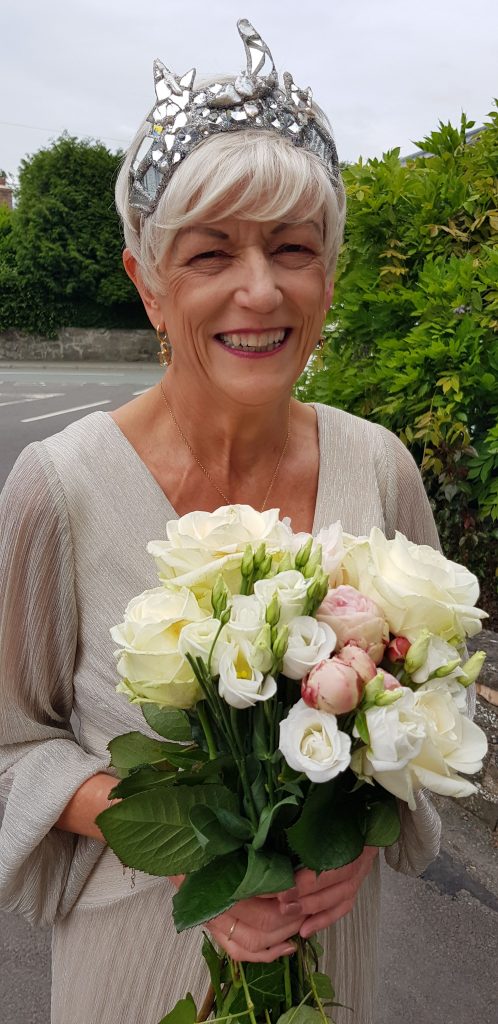 Comments
"Logan has achieved something beyond the reach of any other
20th Century British Sculptor, even Henry Moore: he has managed to open his own
museum, dedicated entirely to his own work and carried it off with showbiz
flair."
John Russell Taylor — The Times
"Dreams are the stuff Andrew Logan and his museum are made
of."
Louisa Buck — Crafts Magazine
"Andrew's work doesn't offer that much to the would-be
catalogue mystifier: if you start saying anything too pretentious about it, it sort
of laughs in your face. It's hard to place, because it doesn't really quite belong
anywhere, guilelessly straddling a number of heavily contested boundaries – such as
those between art and craft, between art and decoration, between pop and fine,
between the profane and sacred. But I don't think this straddling is some sort of
ideological position that Andrew has contrived – it's just where he happens to find
himself when he makes the work he wants to see."
Brian Eno
"The Andrew Logan Museum of Sculpture will present to the
public a condensed and accessible extravaganza devised by the artist to cover the
development of world culture."
David Elliott — Director Museum of Modern
Art, Oxford