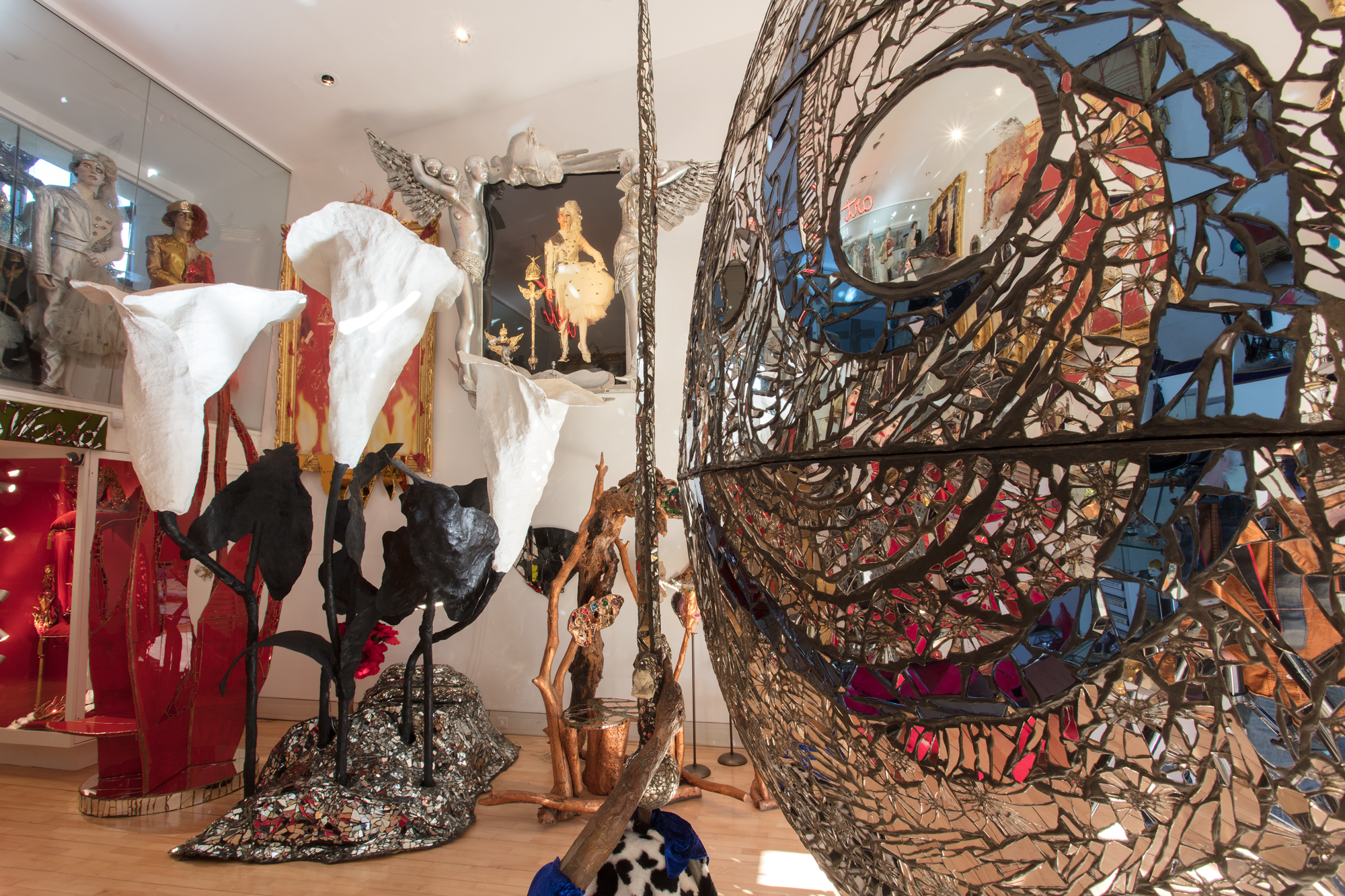 About
The Andrew Logan Museum of Sculpture is the first museum in Europe dedicated to a living artist. Andrew had always dreamed of opening a museum to share with the world his unique approach to life and art. He wanted the museum to be a vibrant space to display examples of the work he has created over the decades and to stage events that would share his vision and skill for curating performance and spectacle.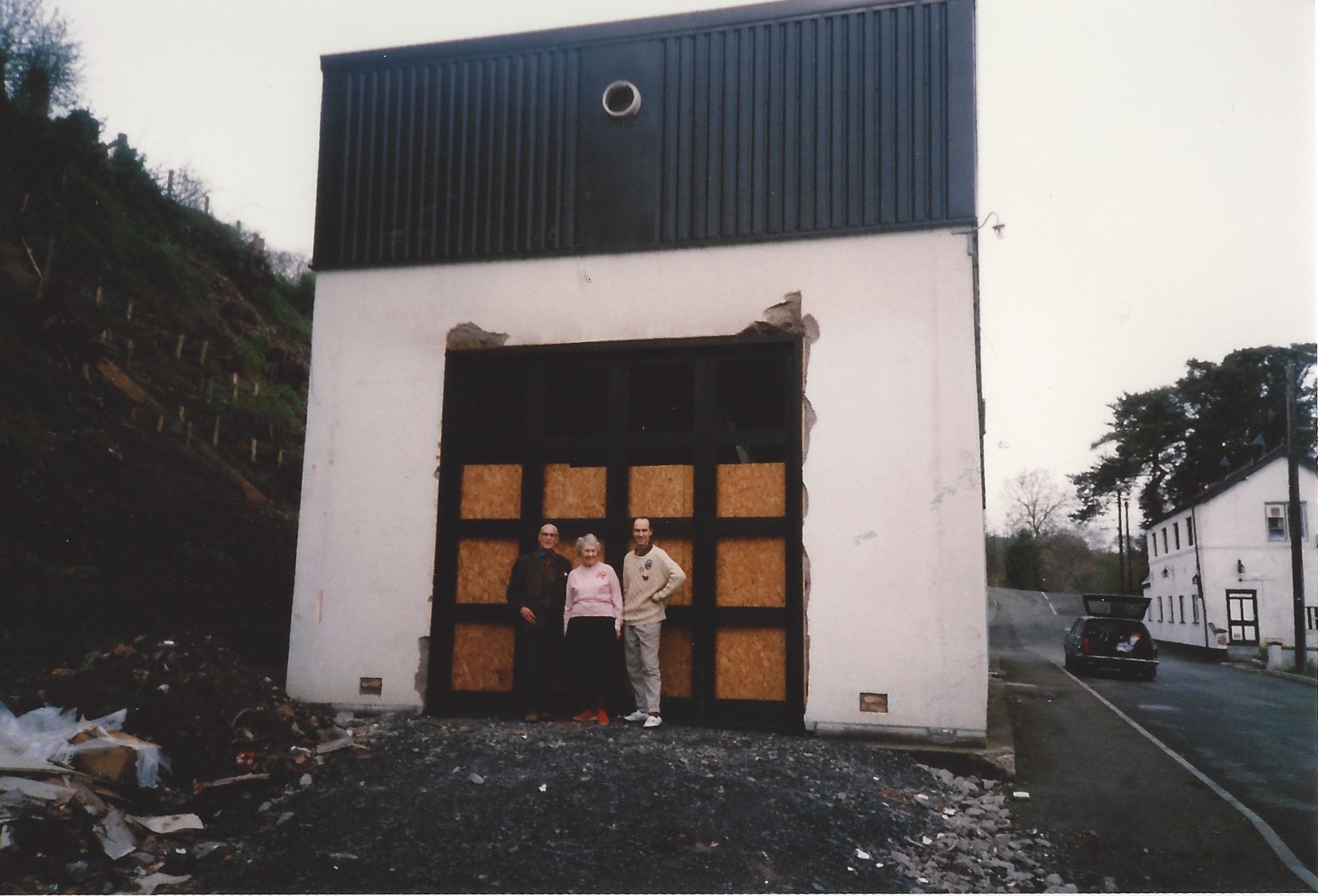 This Artistic Adventure started in 1988 when Andrew and his partner Michael Davis purchased redundant squash courts in Berriew, Mid Wales. In 1991 the dream became a reality when the Andrew Logan Museum of Sculpture (ALMoS) opened to the public. Designed by Michael, the conversion and building works were funded partially by themselves along with grant aid and donations from patrons.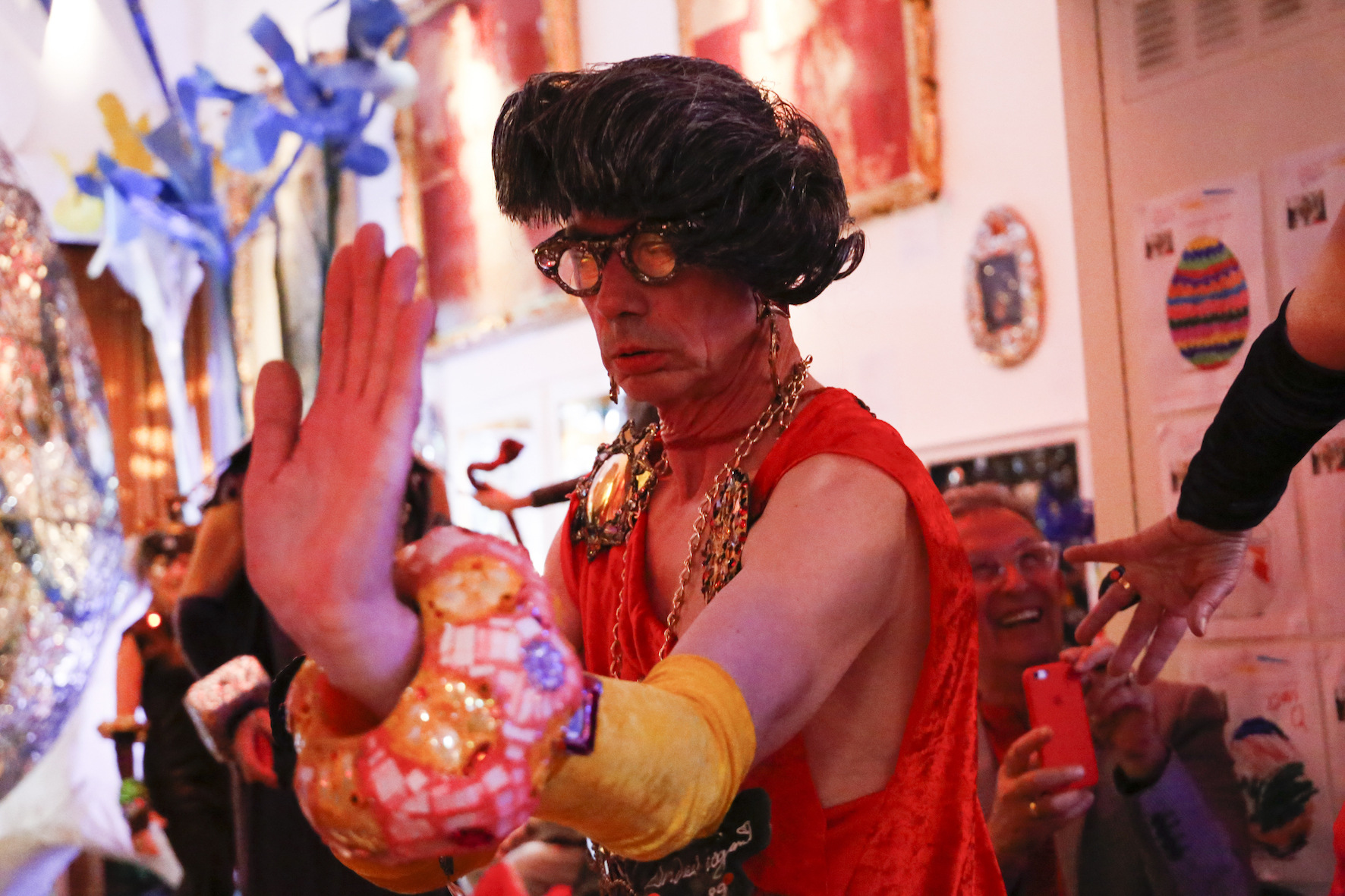 Each year Andrew hosts a Jewellery Extravaganza on the August Bank Holiday weekend to celebrate the day of the Museum's opening.
Models are adorned by Andrew in a variety of his wearable art that he has created over the years, and are then covered in glitter and face paints by artist Rosie Hammick.
The Jewellery Extravaganza then kicks off with speeches, followed by the models parading around the Museum to music mixed by the late performer Andy D.
Such a joyful and beautifully chaotic event which is always worth attending!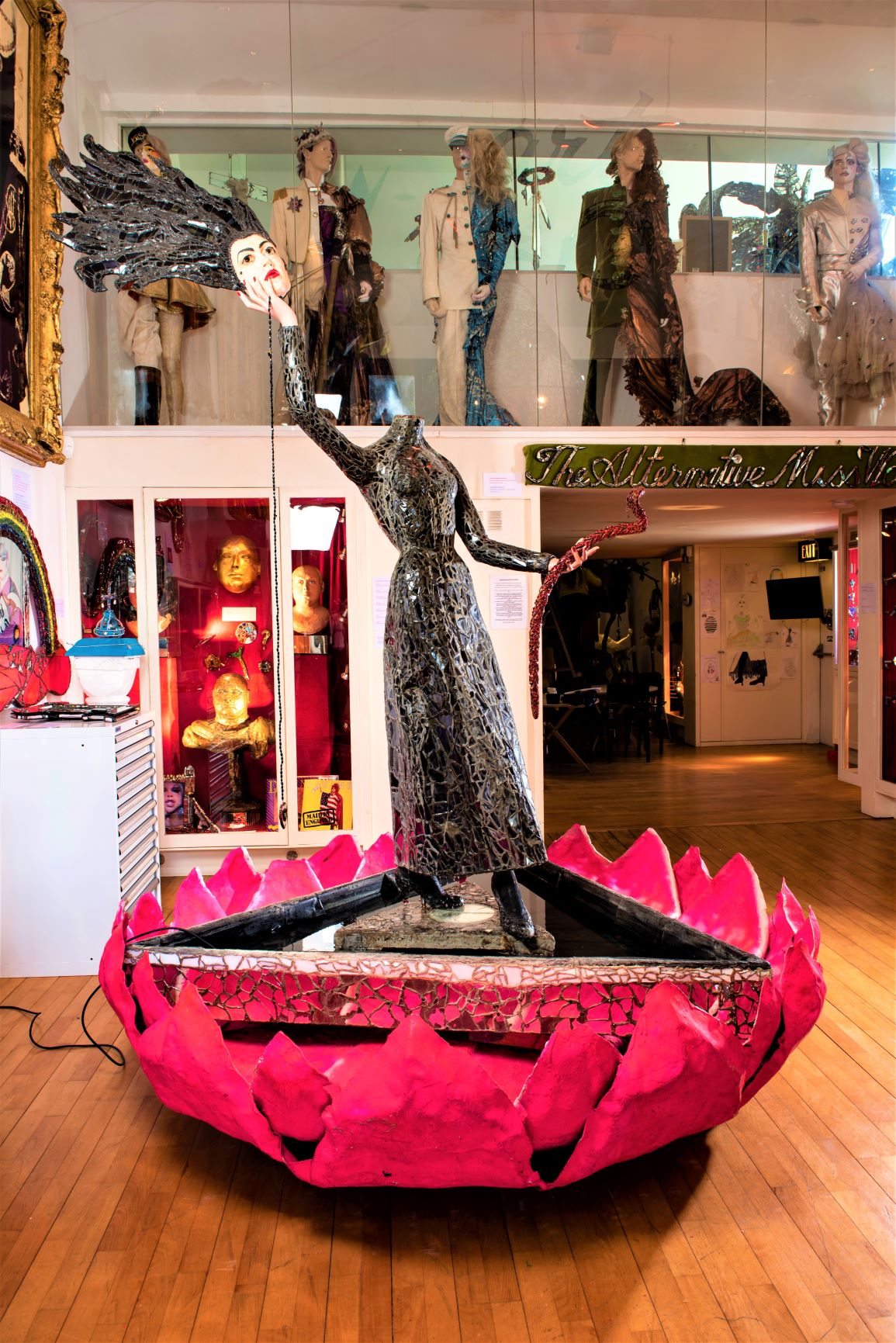 Within the museum you will find sculptures, mirrored portraits, water colours, jewellery and photos from the mid-sixties to the present day. On display you will also find personal items, created by Andrew for the late actor Divine, late painter Luciana Martinez de la Rosa
and Joan Simon Menkes who was the editor of the Beverley Hills Art Magazine. These pieces have been left to the museum by their estates.
In addition, you will find Andrew's series of Birds of a Feather, which were sculptures created in the late 1970's during Andrew's 'mad' period. Other fascinating works created by Andrew include The Cosmic Egg, The Living Taj Mahal and Egypt Revisited. These are all unique sculptures which have been inspired by his many adventures around the globe.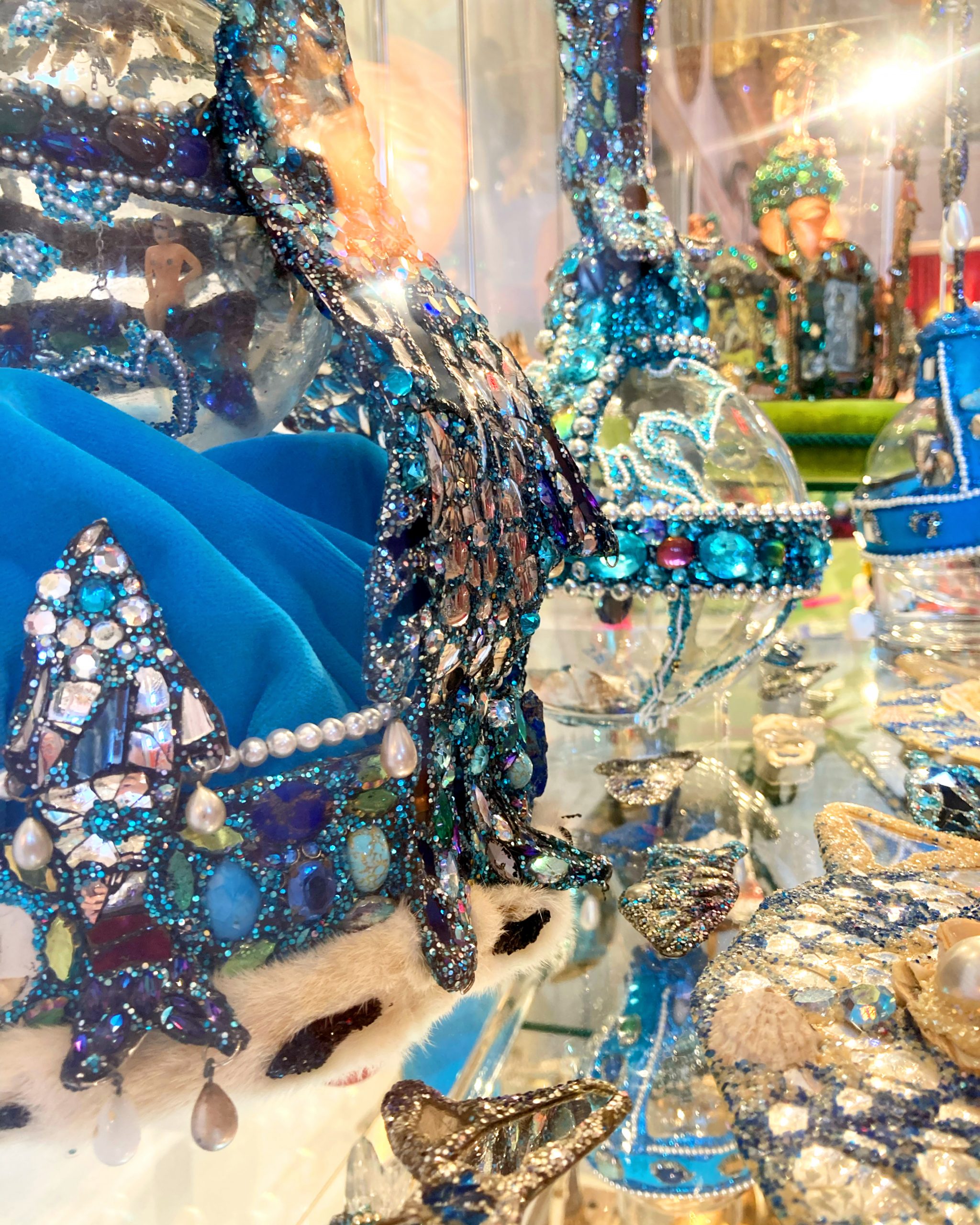 The Museum also has a large section dedicated to Alternative Miss World memorabilia.
In 1972, Andrew Logan had an idea for a party, after being inspired by the British dog show Crufts.
As Miss World was popular at the time, Andrew wanted to create something that celebrated outside of what the beauty standards are. To create something that wasn't about beauty, but about transformation, creativity and celebration! A show that goes beyond gender, age, and nationality.
And so Alternative Miss World was born!
The memorabilia at the Museum of Sculpture includes archival items such as Andrew's host and hostess outfits that he has worn over the years, with some having been created by the English fashion and textile designer Zandra Rhodes.
There is also a large cabinet displaying the crowns, sceptres and orbs Andrew has created in his unique style of sculpture for the winners to wear on stage at the end of each Alternative Miss World event – one of which has been worn by the late Derek Jarman (Miss Crêpe Suzette), who won the 1975 event with the theme of WILD.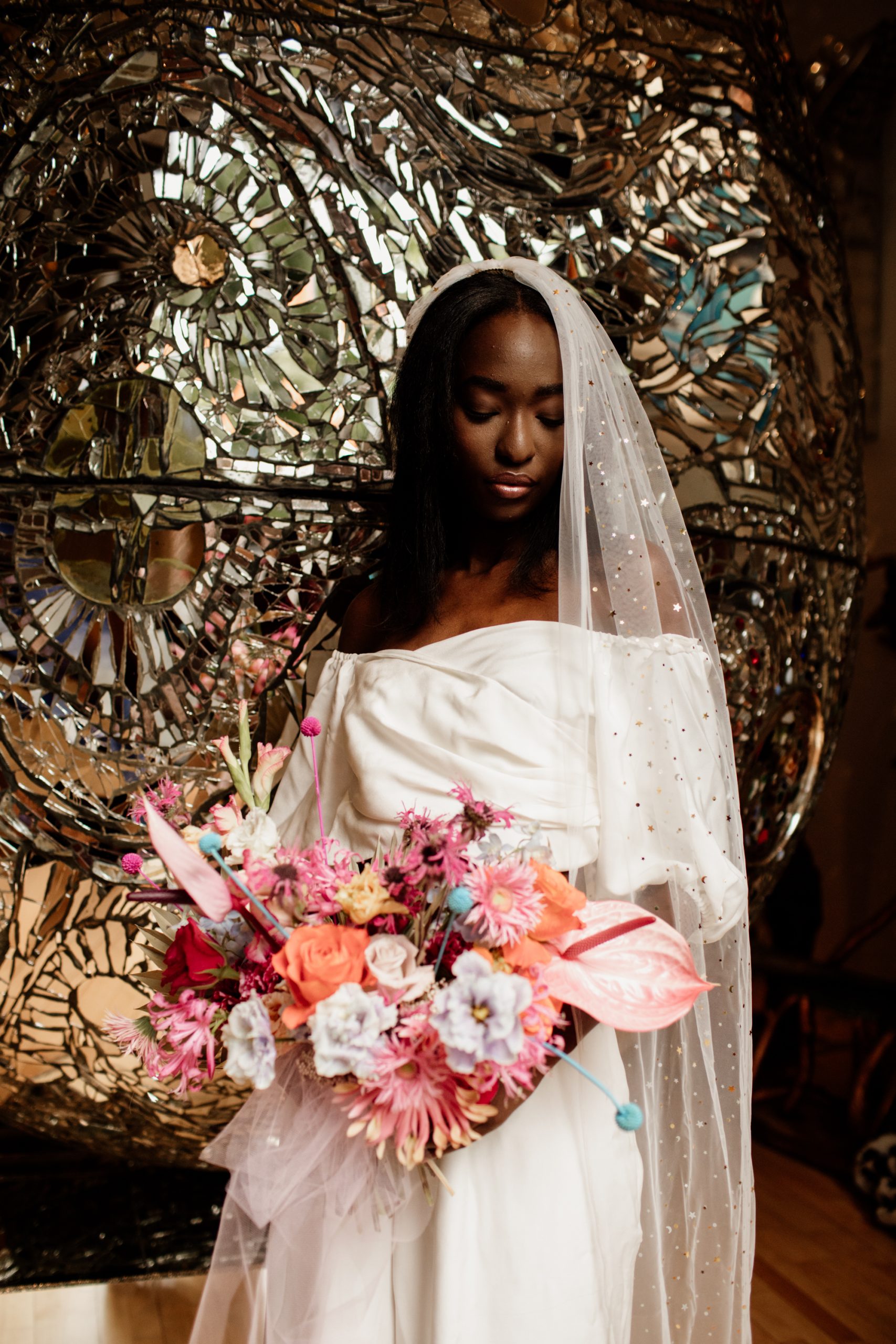 The Andrew Logan Museum of Sculpture can now provide a unique space for venue hire, such as weddings, private parties, memorial services, company board meetings, and is available for hire all year round!
Andrew's inspiring sculptures create a bold and unique backdrop for your own 'joyful celebration', wether that be an intimate wedding, a happy occasion or even hosting your yoga class – we would love to welcome you into our treasured museum.
If you would like to enquire about hiring The Andrew Logan Museum of Sculpture for your event, please email [email protected] and we would be delighted to assist you.